Gojek is a Southeast Asian company that began its online journey focusing on motorcycle ride-hailing services, but has since expanded to become a multi-service platform offering a wide range of services from transportation and food delivery to digital payments, logistics and many other on-demand services.
It's fair to say that Gojek takes customer experience very seriously.
In fact, they take it so seriously that they have several teams dedicated to delivering the best possible customer service.
For example, the Service Excellence Team and the CareTech Team are focused on improving customer help journeys, solving problems, and innovating new ways to deliver high quality and speedy resolutions.
From humble beginnings…
Gojek's mission is to use technology to remove life's daily frictions for consumers.
Gojek started out in Indonesia in 2010 as a small call centre matching ojek (motorcycle taxi) drivers to customers, with the aim of being a solution for the commuters in Jakarta who were spending too much time in debilitating traffic. Then, in 2015, Gojek launched an app in Indonesia with three services (transport, delivery, personal shopper), and revolutionised motorcycle rides for hire. Drivers now had new income-earning opportunities while consumers could enjoy greater convenience – a win-win situation for everyone.
With a focus on rapid growth and scaling, Gojek expanded to offer more services and also grew its presence across Southeast Asia.
By 2018, Gojek had grown exponentially and was set to launch in Singapore.
Singapore launch posed new challenges
Singapore has been recognised as the second most digitally competitive country in the world.
As you can imagine, launching a new app in a country with such high technological standards poses some serious challenges.
Launching a second-rate or poorly performing app in Singapore would not work. The country is renowned for its high quality tech and customer service, and there is an expectation for rapid and efficient resolution of problems.
Celine Que, Head of Service Excellence at Gojek Singapore, revealed that a problem they faced early on was the high operating costs in Singapore compared to most of the APAC region, especially Indonesia where Gojek has its roots.
From a cost perspective, stationing the contact center overseas made more sense. But to do this effectively, we needed to make sure that there was good email and phone support, as well as having a team of Singaporean agents who understood the local context and nuances for customer support escalations.
Celine Que, Head of Service Excellence, Gojek Singapore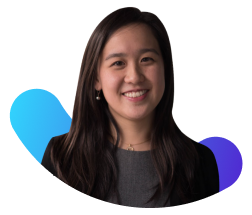 Singapore's growing pains – the challenges of scaling up
With a focus on efficiency and growth, it wasn't long before Gojek began scaling at a phenomenal rate.
This was great news for the company and its customers, but it brought about a new set of challenges – namely how to continue delivering a top-tier customer experience when the number of people signing up for the platform was outpacing resources, while ensuring that operational costs were reasonable.
This is when Gojek went into innovation mode. They needed to find a way to scale sustainably and cost effectively.
Firstly, Que worked closely with their Product Manager of CareTech, Ganapathi Subramanian, to identify their main areas of concern.

For drivers, their issues included questions like "What are my incentives?" and "Can you help me with payment issues?". Drivers need immediate responses to these types of questions. For customers, it was things like recovering lost property and requesting copies of receipts.
Ganapathi Subramanian V, Product Manager of CareTech, Gojek
In both cases, the main challenge for Gojek was dealing with the high volume of calls and emails, while maintaining fast response times. This needed to be solved quickly, to maintain a good user experience.
Weighing the options…
Gojek realised that they needed to devise solutions that were cost effective and could be rapidly implemented.
The first route that Gojek took was to deploy more staff. The customer support team grew to more than 100 people offering one-to-one phone and email support. This helped to overcome the problem in the short-term, but proved expensive, time-intensive, and was unsustainable for the long-term.
They eventually decided to look for more sustainable solutions and formed a Process Improvement Team which collaborated with the CareTech team to evolve innovative ways backed by technology to overcome the challenges.
As we reviewed the different options along with the Care Team, we identified that using Communication APIs was the best solution to solve two of our main customer support use cases: Lost and Found and Transaction Reports.
Ganapathi Subramanian V, Product Manager of CareTech, Gojek
Communication APIs to the rescue
Most lost and found queries came in through the voice channel. Due to the nature of lost and found queries, often involving people hoping to recover valuables they had accidentally left in a vehicle, these calls were considered urgent and treated as high priority.
Demand for this service was high, and Gojek's improvement teams soon realised that communications APIs could help solve some of the pain points they were facing.
Subramanian decided that integrating Interactive Voice Response (IVR) into the phone lines would be the best way to allow the customer or driver to dial in and report a lost or found item. "The IVR automatically collects all the information needed – such as identification and which trip was involved.", he shared.
Once all the details are logged, a communication channel is automatically set up, allowing the driver and customer to contact each other. The channel is completely secure and anonymous, protected by a number masking API.
Communications APIs are also used to automatically send out emails and SMS messages to both parties, which include the masked connection number. Gojek decided to use Toku's systems and APIs as a foundation for the backend integration, with a dedicated micro-service to detect whether inputs are valid or not, processing the next step and more.
The responsiveness of all the internal APIs needed to be fast, so that the customer experience is not hampered. Toku helped us by providing a range of solutions that we could simply build our system on top of.
Ganapathi Subramanian V, Product Manager of CareTech, Gojek
The transaction reports and receipt summary use case is generally not as urgent. This means that customers can be guided to the in-app help centre to access self-help before asking for more hands-on support if they have special requirements. In order to automatically assist customers, internal APIs help to fetch trip details from the relevant systems and communications APIs are used to share the consolidated trip summary.
Dealing with complicated integrations
When developing the different solutions, Celine Que and Ganapathi Subramanian both faced challenges caused by the complicated nature of the integration.
Firstly, they needed to get the buy-in and approval from stakeholders, mainly by convincing them that all the necessary security requirements would be met and protocols followed.
In addition to the security sign off, Gojek also needed to make sure that the customer experience would not be disrupted during the implementation phase.
To obtain the sign-off, it was critical that the chosen Communications APIs partner could easily integrate with Gojek's systems to find out details such as pickup point, drop off time, route, payments, and more. Fortunately, Toku's technology provided seamless integration, making the entire process hassle-free.
From previous collaborations with Toku, including existing outbound call and SIP trunk line management, both Que and Subramanian knew that Toku could deliver high-quality results. "The quality of the documentation was superb and we always got quick responses to our queries during implementation. Toku was always on hand to help us resolve any problems we had", Subramanian said.
Empowering customers with rapid resolutions
To deliver excellent customer experience and scale sustainably, efficient and effective integration is key.
Toku's solution helped us to scale down on our manpower requirements, which was very helpful for us.
Celine Que, Head of Service Excellence, Gojek Singapore
Gojek benefited from Toku's expertise in this area, with impressive outcomes:
More than 50% of lost and found cases are now resolved by the IVR flow. This allowed Gojek to scale down on manpower and adapt to the challenges of the COVID-19 pandemic more effectively.
90% of reported lost & found cases are solved without agent intervention.
Removed the need for an in-house built solution. Toku's APIs eliminated the need for Gojek to build a base framework from scratch, providing significant cost savings. "Toku's API solution and documents were solid, very detailed, and comprehensive", said Subramanian.
All API solutions on a single platform. Toku provided everything Gojek needed to scale up to meet the high demand in Singapore, without having to go through multiple vendors.