RETAIL & ECOMMERCE
Drive exceptional buying experiences
Deliver a better experience for your online customers and streamline your customer journey. Make marketing initiatives more efficient, and improve retail customer experiences with voice and messaging.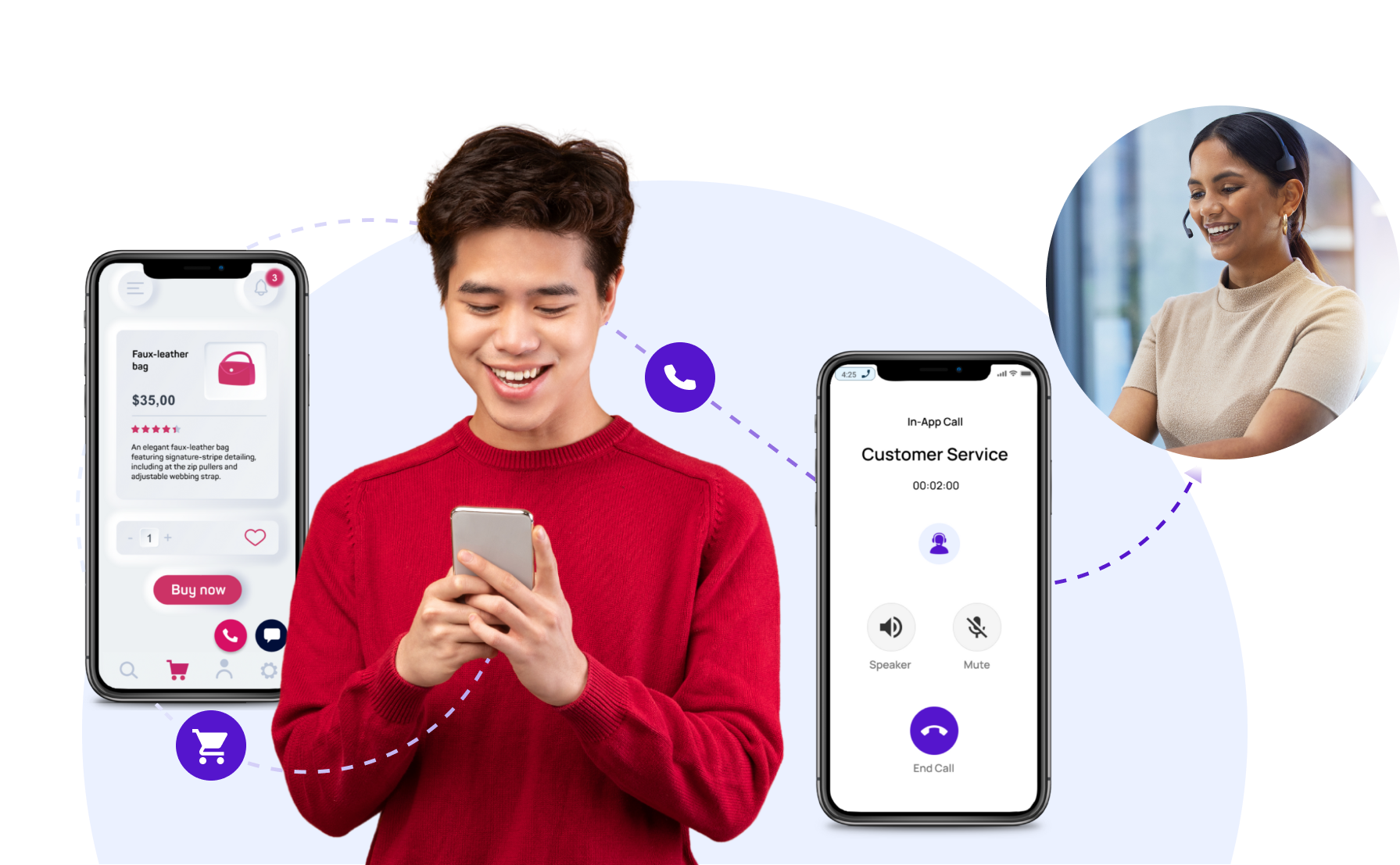 Make shopping effortless from start to finish
Build a better buyer experience
Whether you want to set up a call centre, send messages in bulk or get a solution tailored to your needs, we have the products and expertise to create a better digital experience for your buyers.
Create a better customer journey
Increase conversions, improve your CSAT scores, and retain more revenue, by enabling your agents to help your customers or make your customers lives easier.
Earn repeat, loyal customers
Create experiences that encourage loyalty and trust by unlocking personalised touchpoints via voice and messaging with our suite of customer engagement tools and APIs.
Keep up with buyer expectations
The world of e-commerce is changing rapidly, and consumers are demanding more channels, better communications, and improved customer service.
of consumers prefer SMS for payment status updates.*
of consumers prefer to stay within app environments for all company communications.*
of consumers indicate that they would rather get marketing promotions from a channel that wasn't email.*
Want to learn more about how consumers want to engage with brands?
*Read Toku's Singapore Consumer Engagement Report 2022
TOKU CONTACT CENTRE
Give shoppers the power to choose
Online customers are all about convenience and choice. Offer them a convenient way to contact you, and the power to choose which channel they do it on.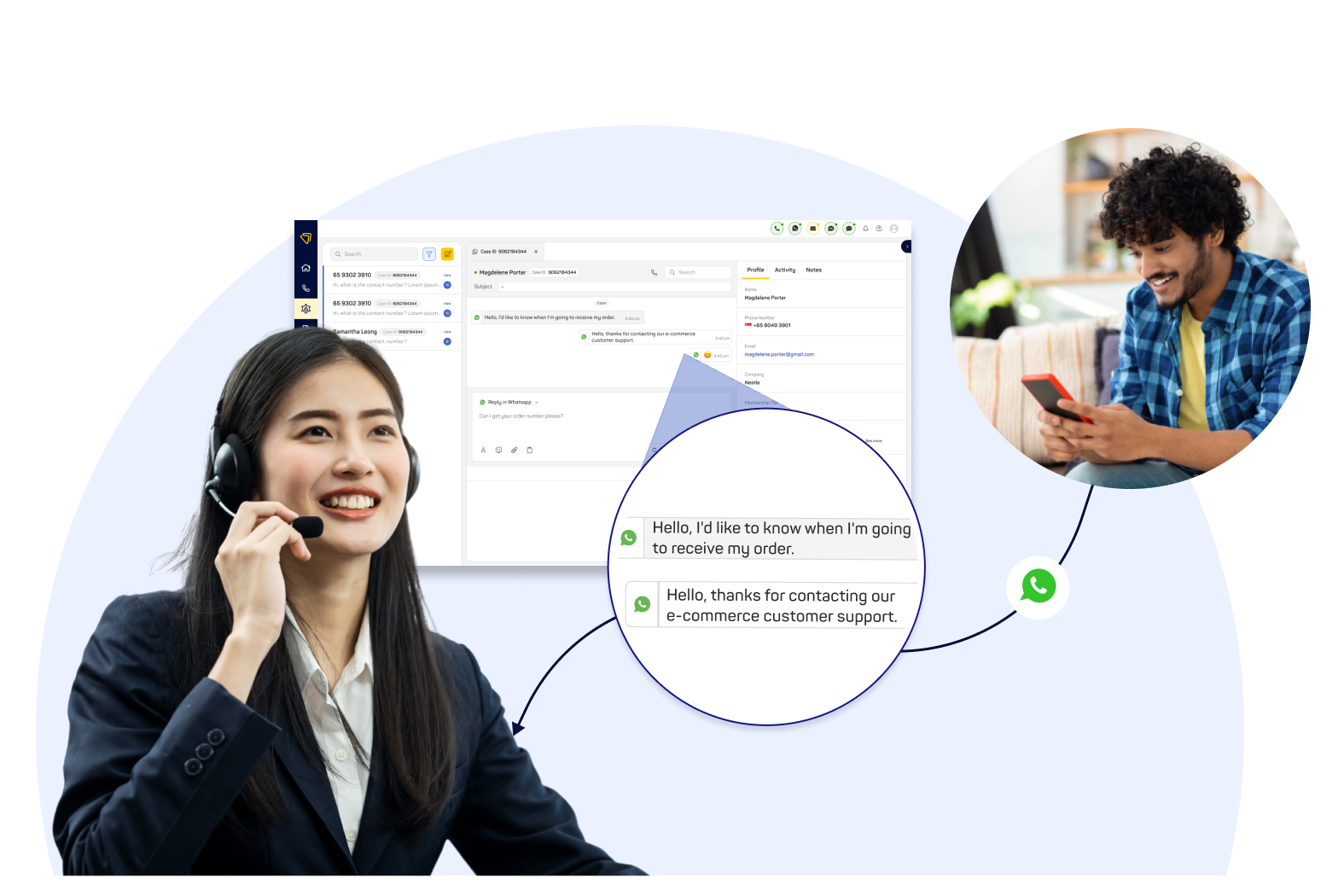 TOKU CAMPAIGN MANAGER
Broadcast your online sales & marketing
Send the latest offers, promotions and deals to your customers at scale for increased sales. Customise your offers by your audience segments and automate the process of bulk messaging.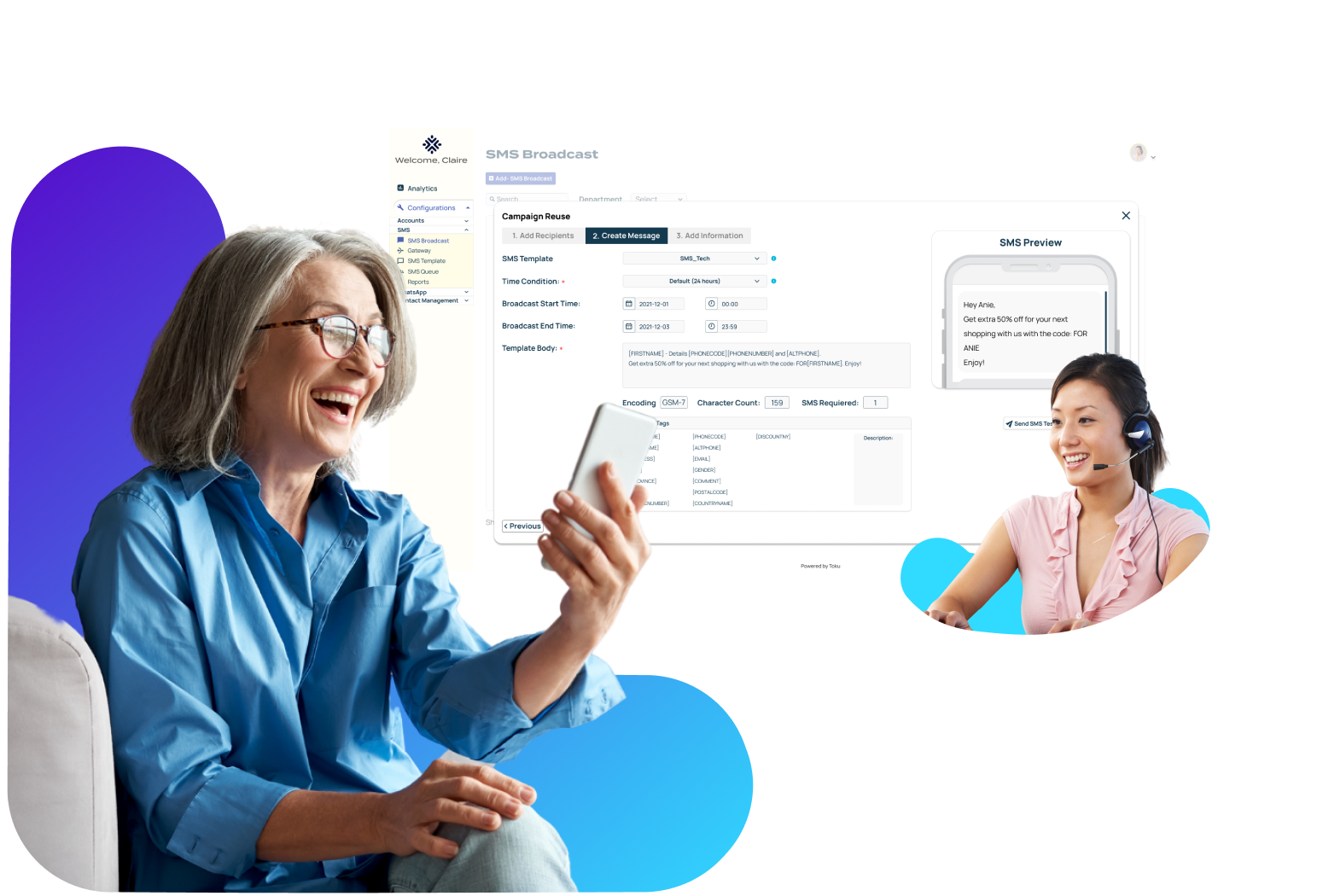 TOKU IN-APP VOICE
Keep transactions in your app
When customers are shopping via your app, create a fully redundant way to connect them to your team while adding a trustworthy environment for call-based transactions on your app or platform.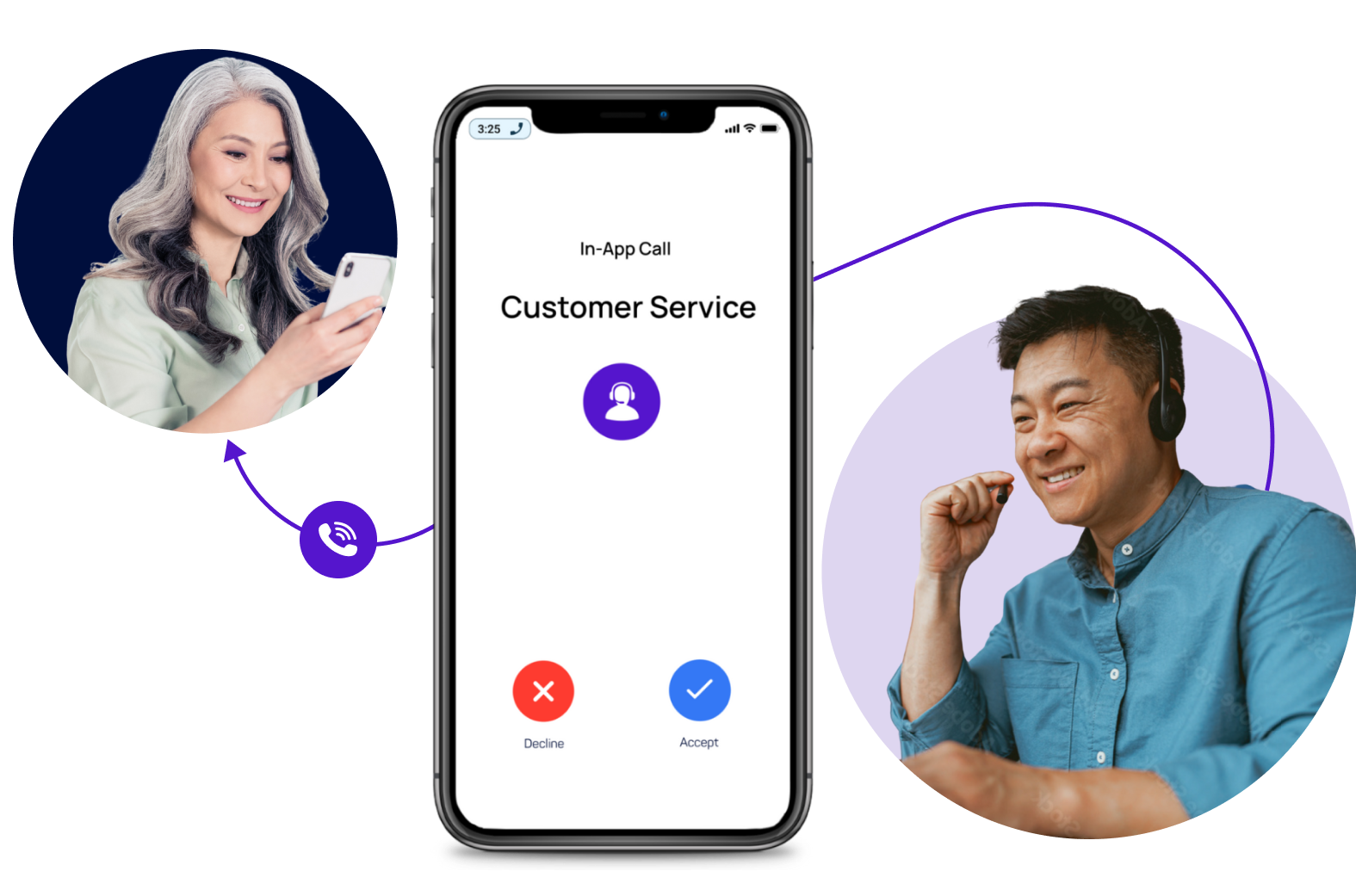 OUR OFFERING
Learn about our other products & solutions