TOKU PROGRAMMABLE MESSAGING
Create a unique messaging experience
Bring your audience closer and create a one-of-a-kind messaging experience with our Programmable Messaging APIs.
Send messages to and from your app or platform and forge deeper connections with your customers.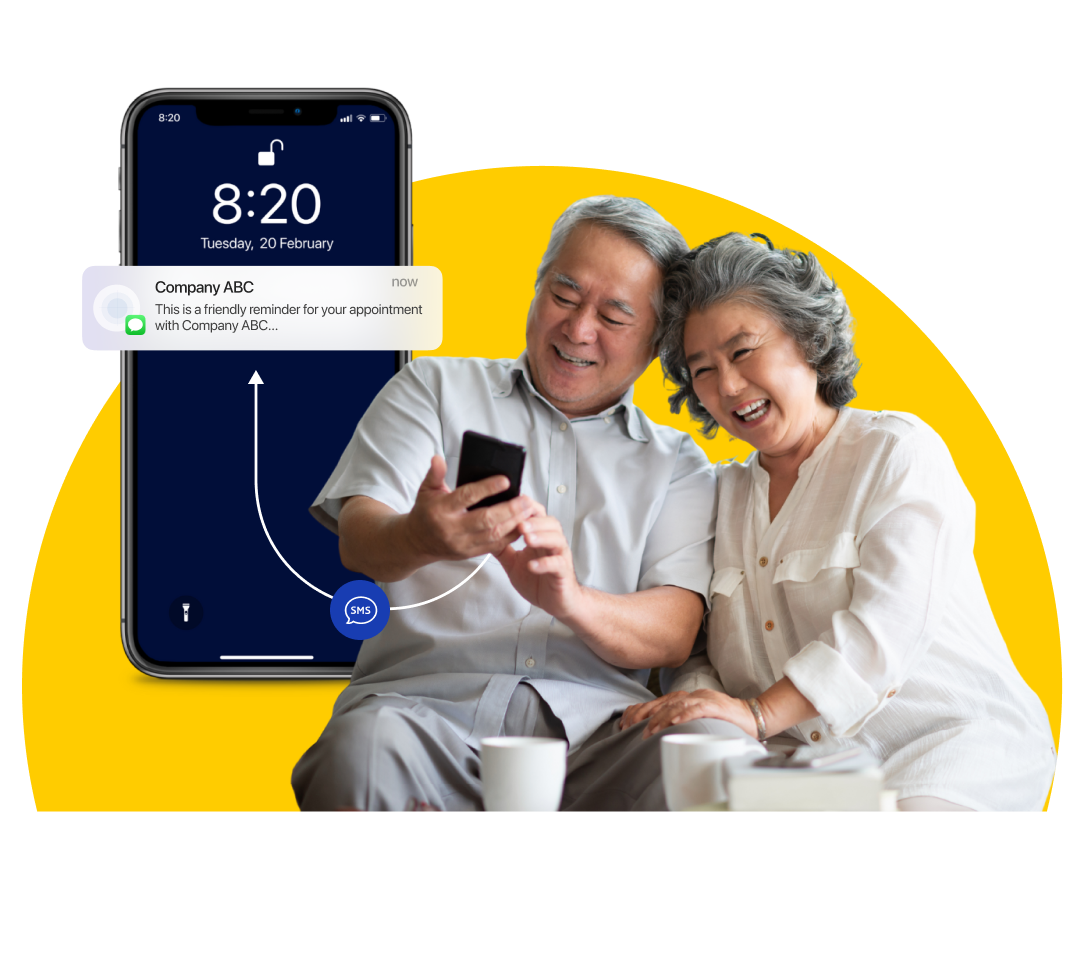 Create better customer journeys with SMS
Expand your presence worldwide
Send SMS to all countries in APAC, with direct connections to Southeast Asia. Go beyond the region and establish quality hyperlocal support with SMS.
Competitive and cost-effective
Consolidate your suppliers and save money with the most competitive rates in APAC. Connect directly with our network and only pay for what you use.
Improve delivery rates
Achieve a high success rate for delivering your message, ensuring it reaches its intended audience - your customers.
Take conversations further with SMS APIs
Reach out to your customers on the most popular universal channel for mobile users. Enhance their experience by integrating programmable SMS into your business platform.
of consumers prefer SMS as a communication channel, ranking it higher than any other.*
of consumers say they prefer SMS as a way to receive reminders.*
of consumers prefer SMS for payment status updates.*
Want to know what Singapore consumers expect in an interaction?
*Read Toku's Singapore Consumer Engagement Report 2022.
Revolutionise your customer experience
Add messaging features and capabilities to your application or platform to transform how you interact with your users.
See how businesses like yours are utilising Messaging