IN-APP VOICE CALLING
Connect with your customers within your app
Create a seamless customer experience and keep your customers secure in your app by embedding the calling capabilities you need with a voice SDK powered by high-quality call connectivity in APAC.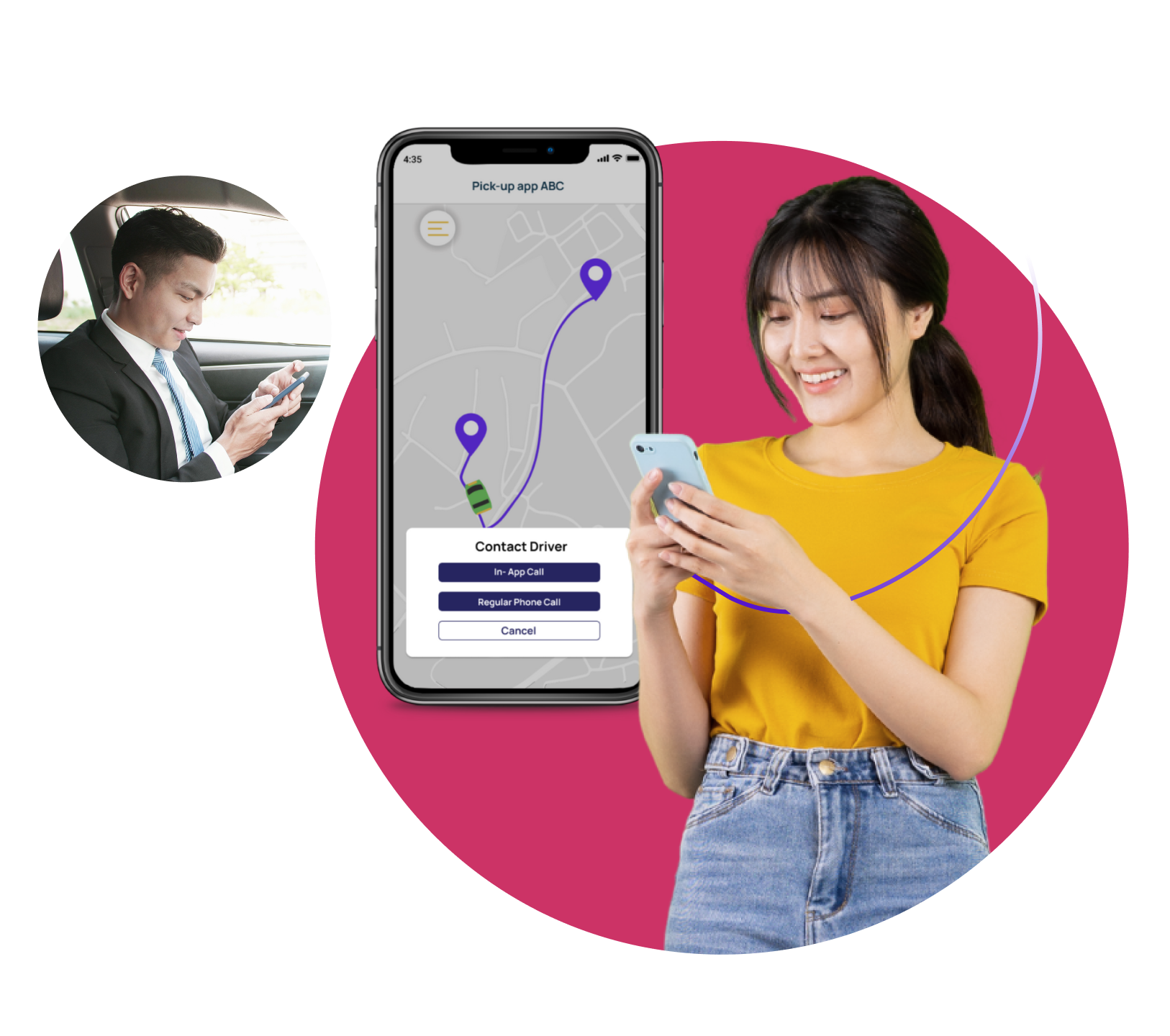 All the benefits of voice, built into your application
Increase app usage
By keeping your customer communications in-app, your users stay on your application for longer and don't need to switch platforms or channels for problem resolution.
Secure interactions
Create a secure environment for customers communicating within your ecosystem. Safeguard personal information and eliminate the chances of fraud.
Better pick-up rates
Since you know it's your customers calling, you can eliminate the chances of spoof calls/ robocalling and increase pick-up rates amongst your team.
Retain your customers and keep them happy
Not only does the evidence show that customers prefer calls, but a lack of app functionality might already be costing you business.
of consumers prefer to stay within app environments for all company communications.*
of consumers indicate that the reason for not using an app is because it lacks functionality for resolving enquiries.*
Want to know what Singapore consumers expect in an interaction?
*Get the full details in Toku's Singapore Consumer Engagement Report 2022.
Embed voice calling for frictionless convenience

High-quality call connections, no matter the market
Combine our number-masking capabilities with in-app calling to create a hybrid call setup with dependable, redundant connectivity across APAC.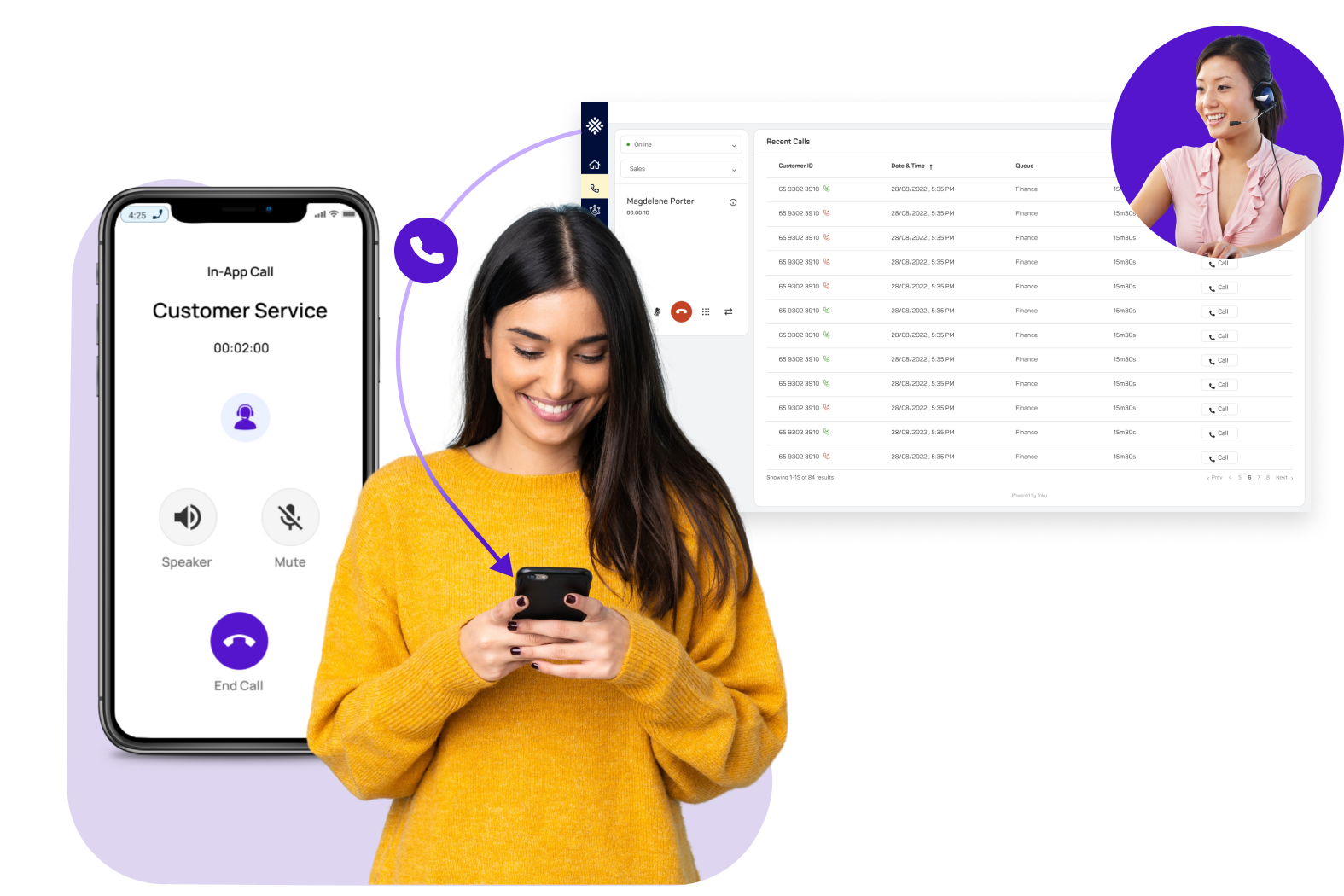 Link your app data with your contact centre
Keep your customer conversations and app data connected to ensure seamless customer interactions.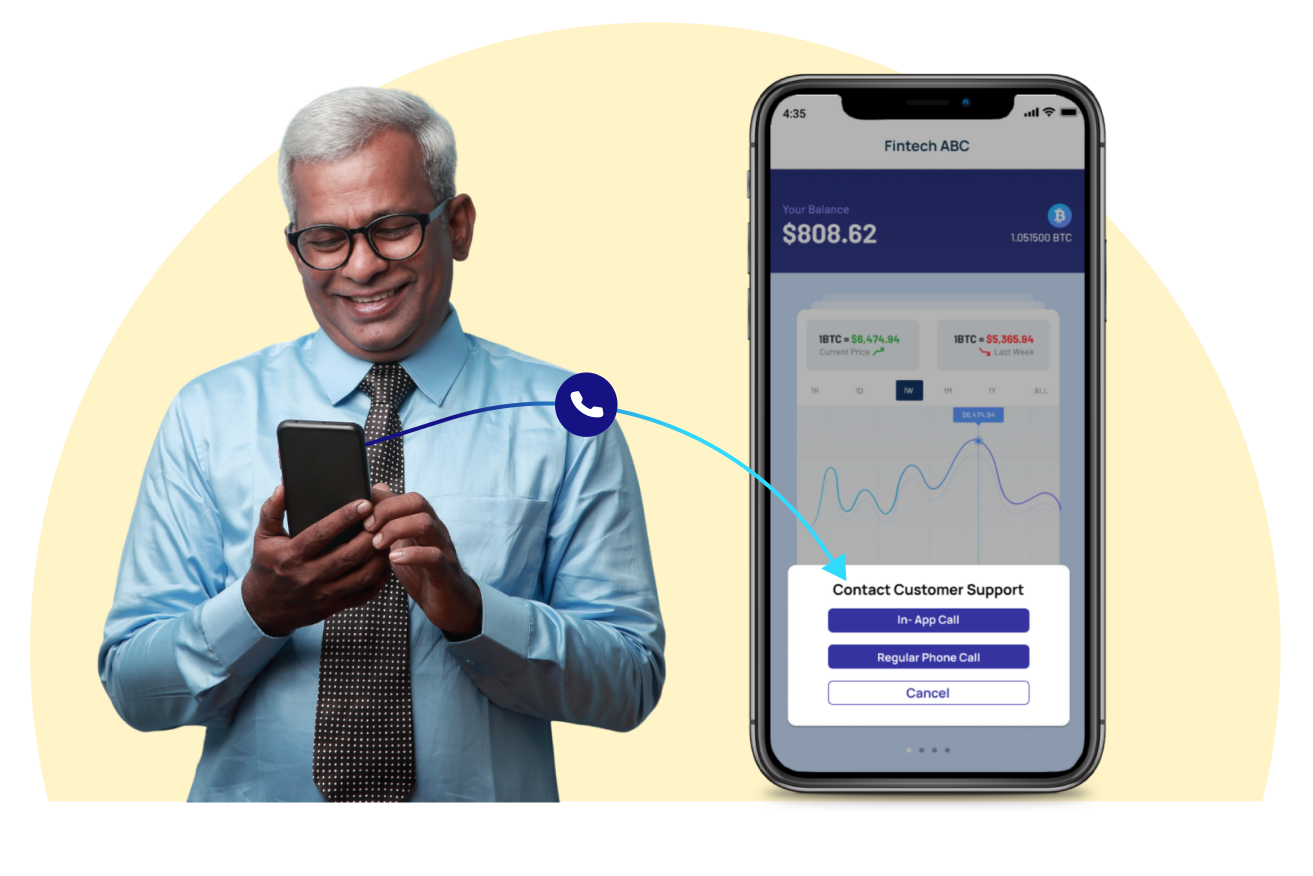 Full-Featured Voice Capability
Ensure the best possible calling experiences with our voice SDK and create a PSTN failover on calls without loss in connectivity.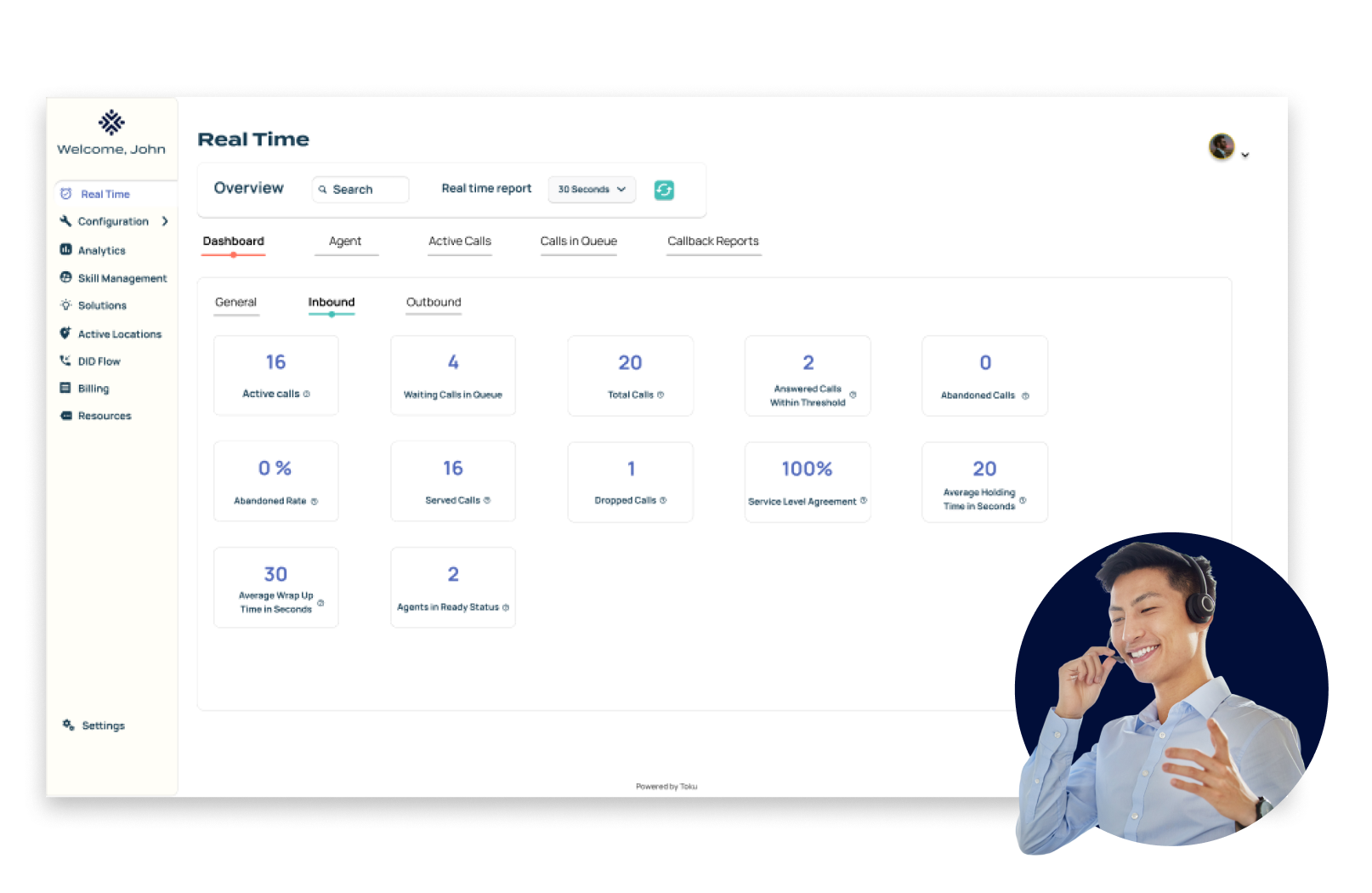 Call insights at your fingertips
Track both call and application data as well as utilise network quality info and AI sentiment analysis to resolve issues quickly and have a clear picture of your customer calls.
Need to add calls to your platform with greater control?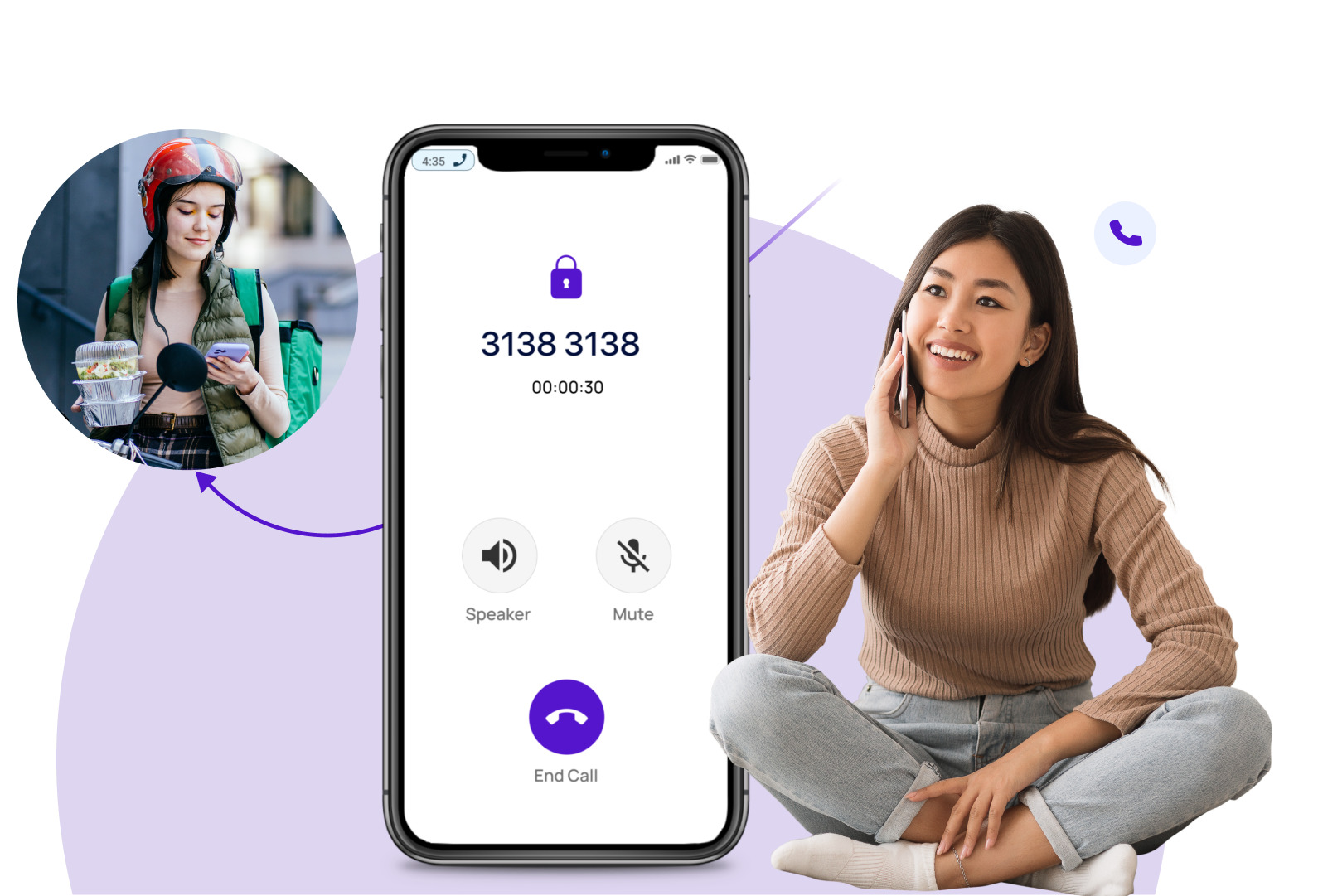 Programmable Voice
Get better control and integrability with voice calling capabilities and add a range of voice functionalities with our programmable voice APIs.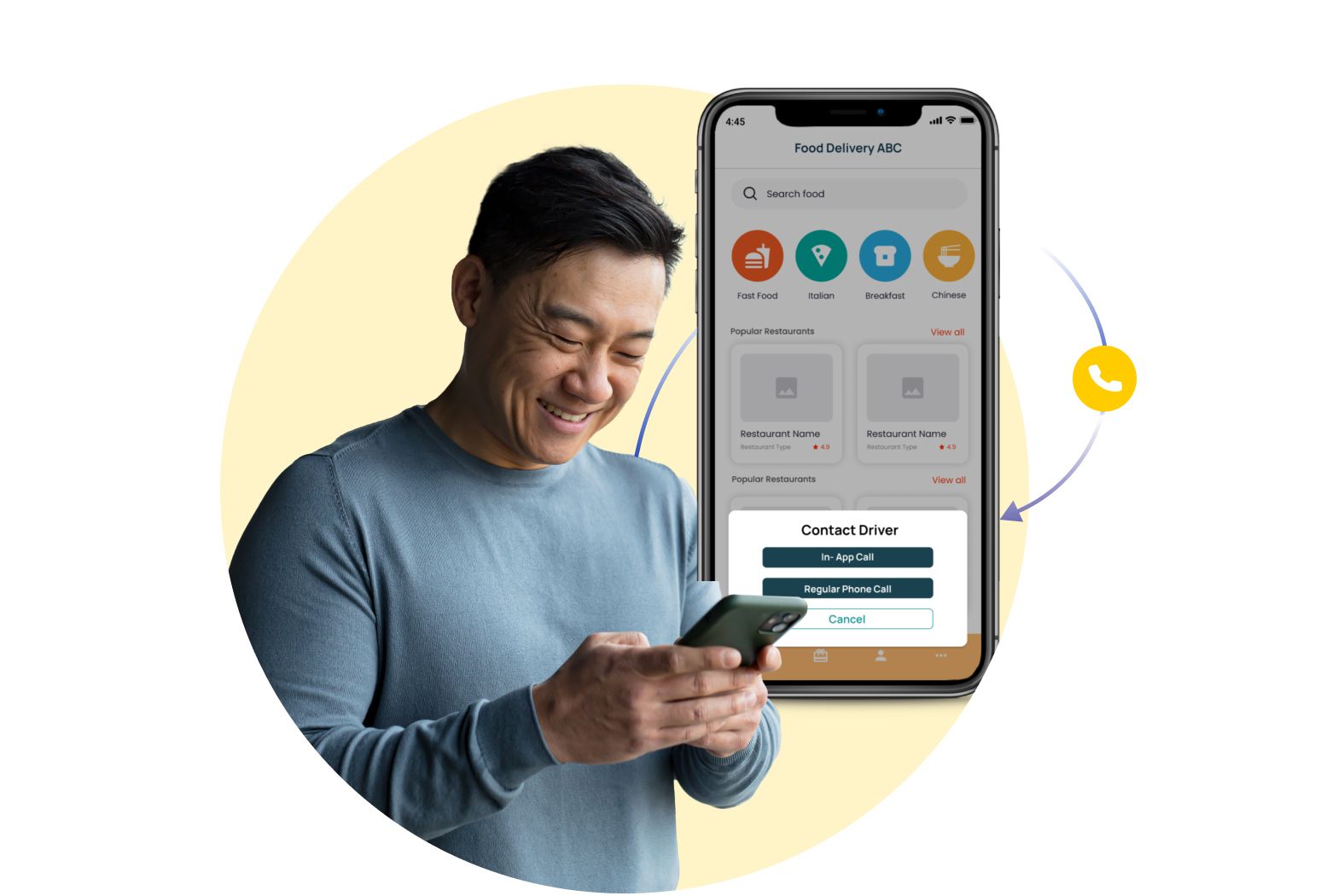 A solution for every setup
Regardless of whether you have an on-site PBX, a solution built in the cloud, or both, our Voice APIs and SDK are designed to work with any setup.
Because of Toku's consultative approach, our team can take the time to talk you through your desired integrations and create a voice solution that works for you.
Discover how industries like yours are transforming their applications