TOKU FOR SALESFORCE
Enhance your CX with our Contact Centre and Salesforce
Enable call centre functionality, automatic case updates and sentiment analysis within Salesforce for seamless customer interactions and improved agent performance at scale. All the data your agents need to provide better CX is in one place, integrated with our Contact Centre platform.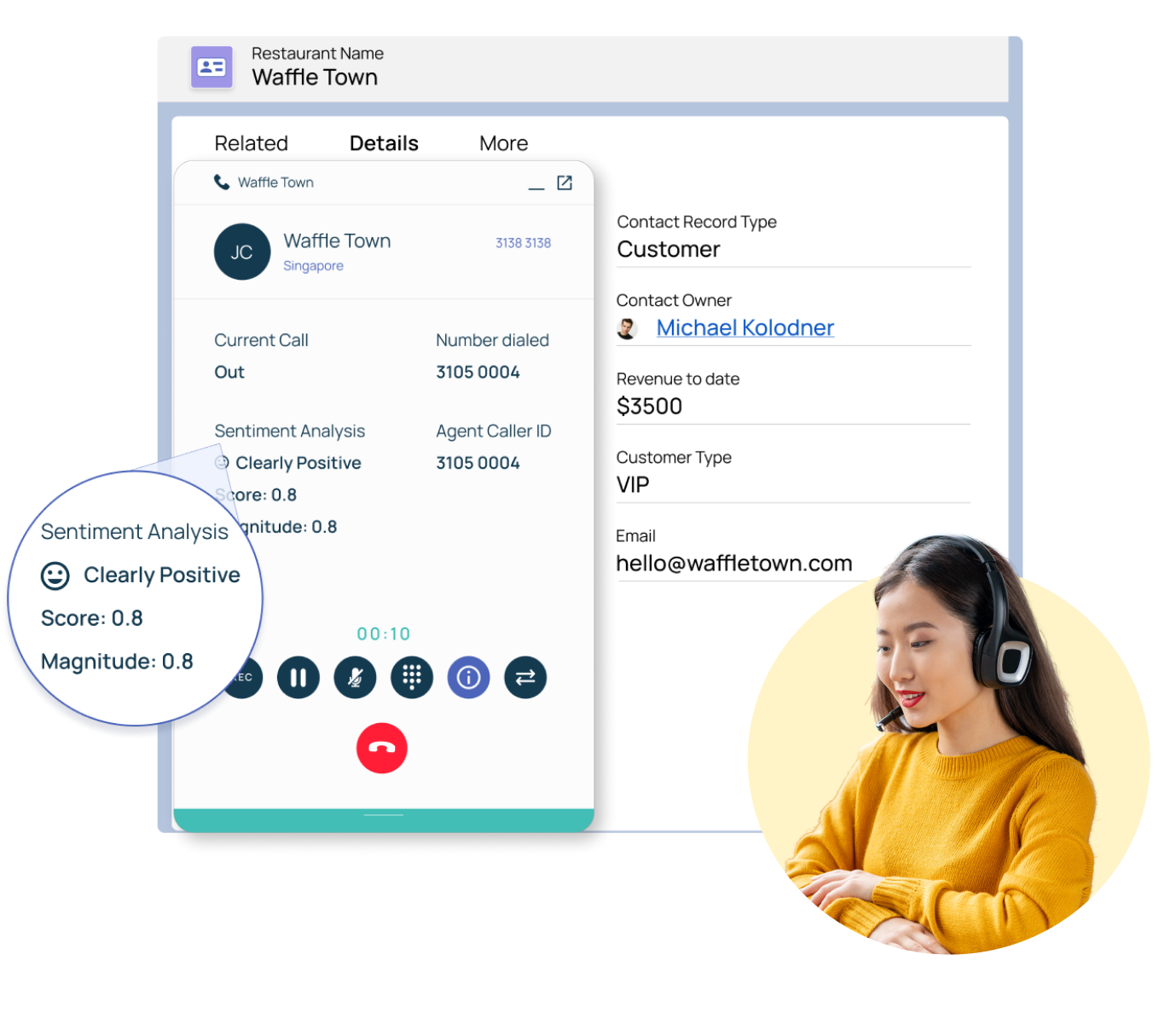 Everything you need from a contact centre, in your CRM
Boost productivity
Fully integrated with Salesforce to boost productivity by enabling your agents to make & receive calls without leaving your CRM.
Increase quality & pick-up rates
Utilise the enterprise-grade connectivity of our contact centre for improved call quality and choose from a range of local numbers for increased pick-up rates.
Centralise your data
Access real-time and call performance reports on our platform and bring all your customer interaction data together to optimise your processes.
Use AI To Your Advantage
With sentiment analysis, agents and managers can assess how their customer interactions are going to ensure a good customer experience.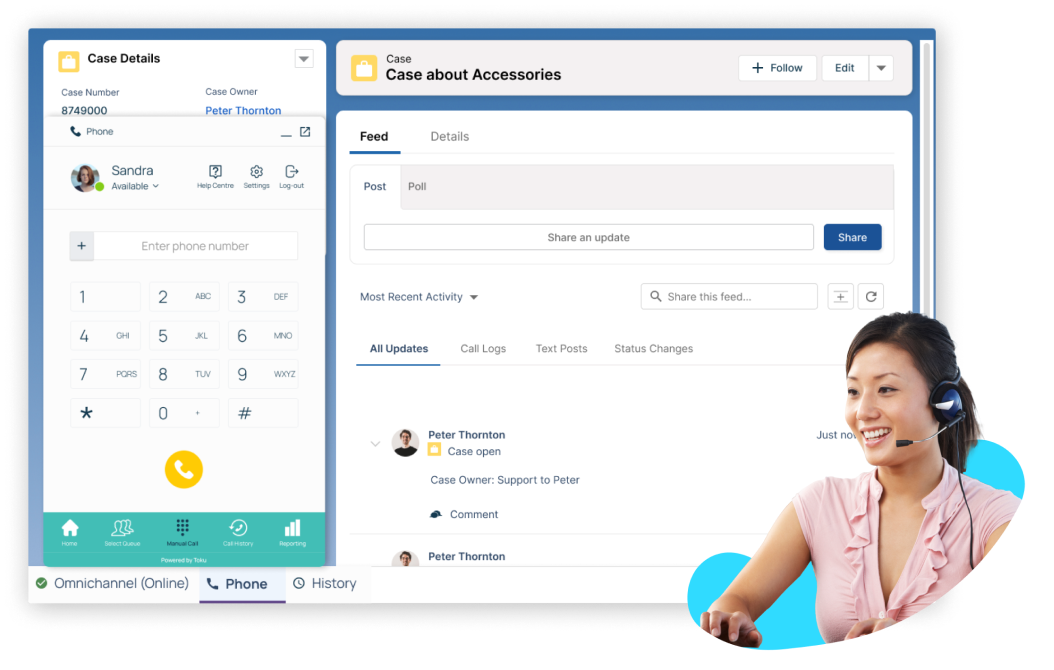 Give your sales team the tools they need to succeed
With Toku for Salesforce, you can make keeping track of your customer interactions seamless. By syncing your customer data and call details, your sales team will have everything they need to communicate within one place.
Experience increased pick-up rates and low call latency with our APAC connectivity and save time and effort by instantly dialling any number on Salesforce with a single click.
Transform Your Customer Interactions
Whether you're looking to make sure agents have all the details they need for their calls or want to just make their lives easier, our Salesforce CTI will make customer interactions a breeze.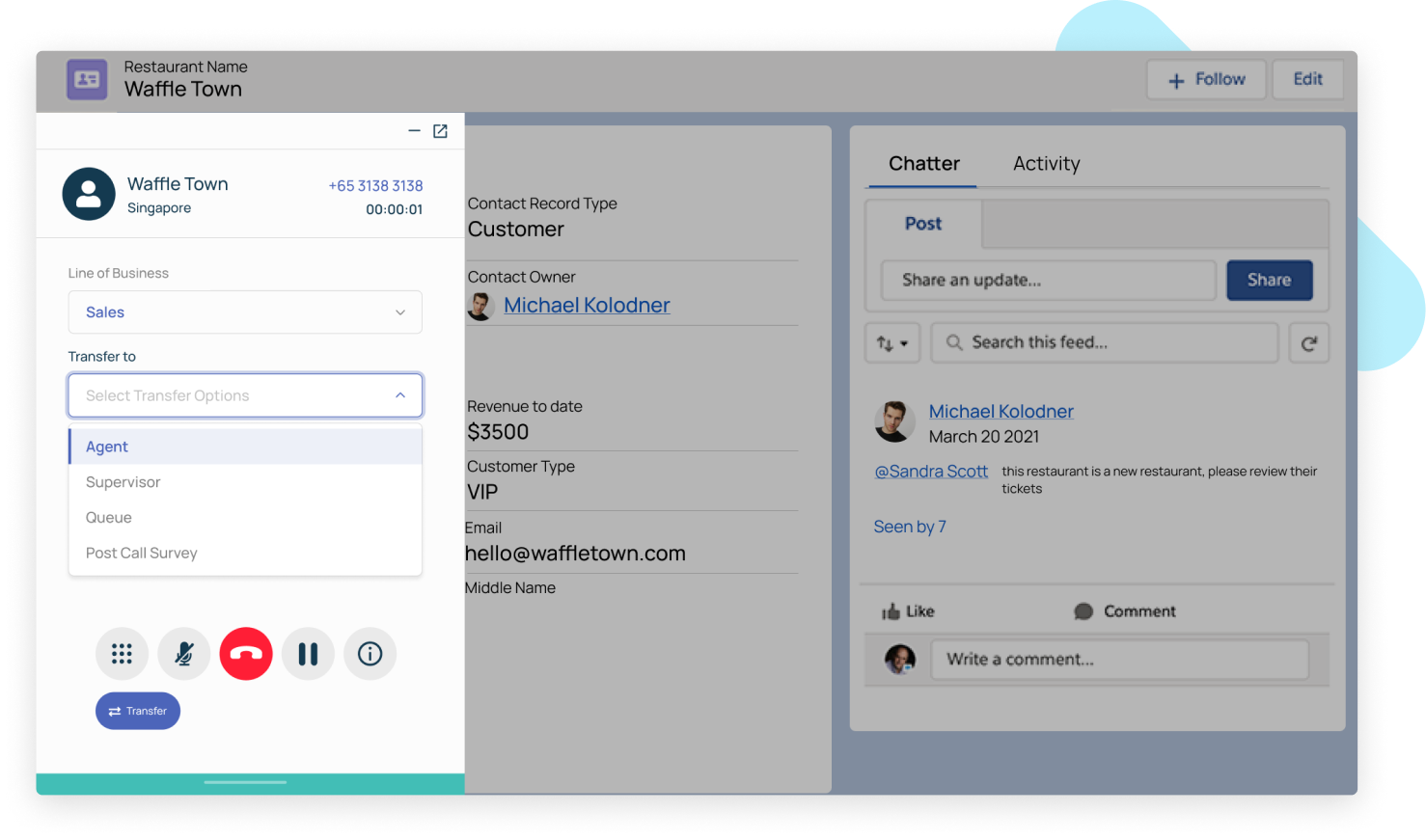 Make calling your customers effortless
Save time and effort by instantly dialling any number on Salesforce with a single click.
Streamline agent workflows
Make moving between calls as simple as possible by setting up call queues and linking them with your Salesforce workflows.
AI-powered customer insights
Ensure every call goes smoothly by seeing customer mood as calls take place with sentiment analysis.
Manage everything from a single browser-based contact centre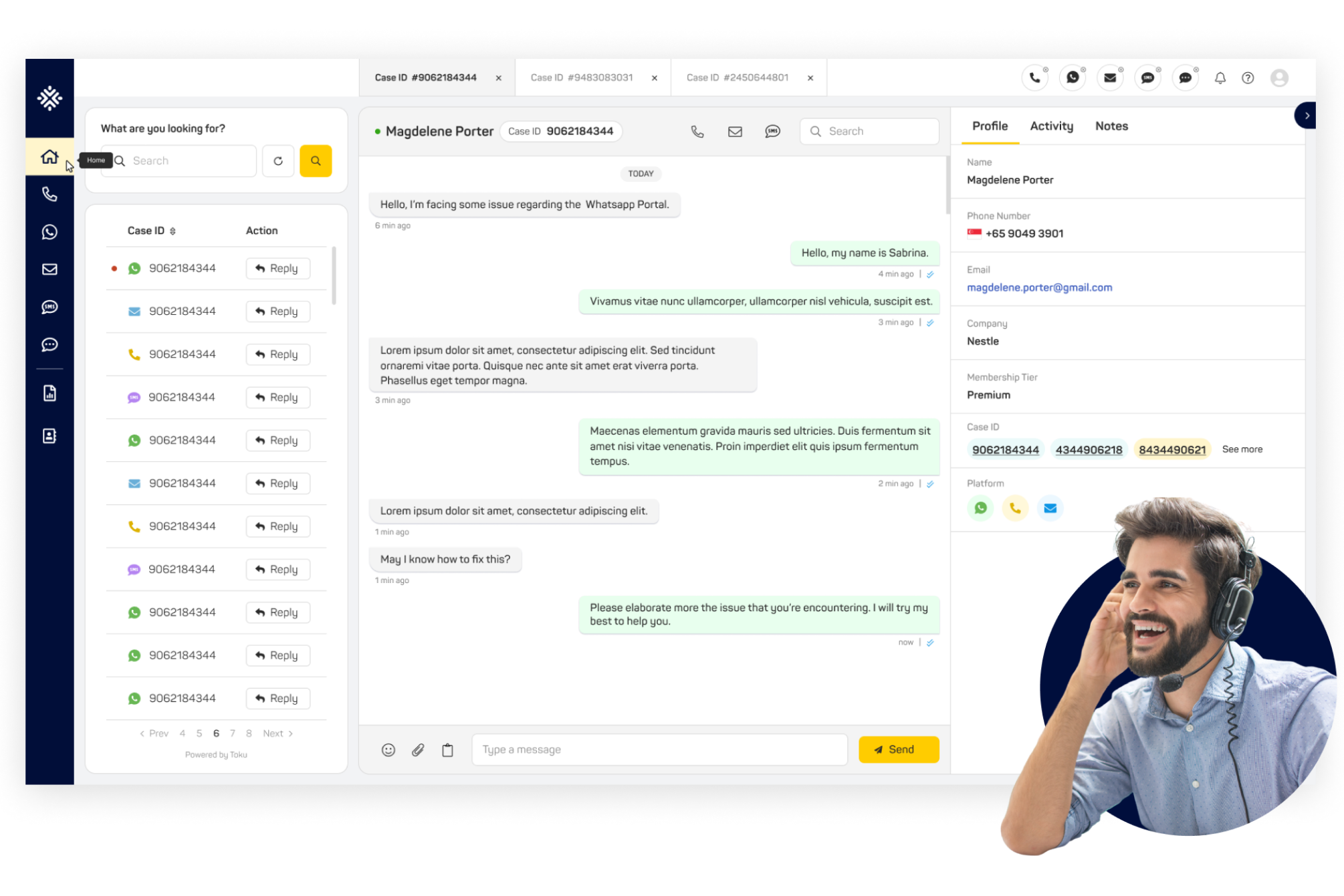 Toku Contact Centre CRM Integration
Manage everything from your agent permissions, IVR menus and call queues from a single cloud-based platform.
With Toku Contact Centre, you get a real-time view of your operations and adjust it to your needs to provide the customer experience your company wants.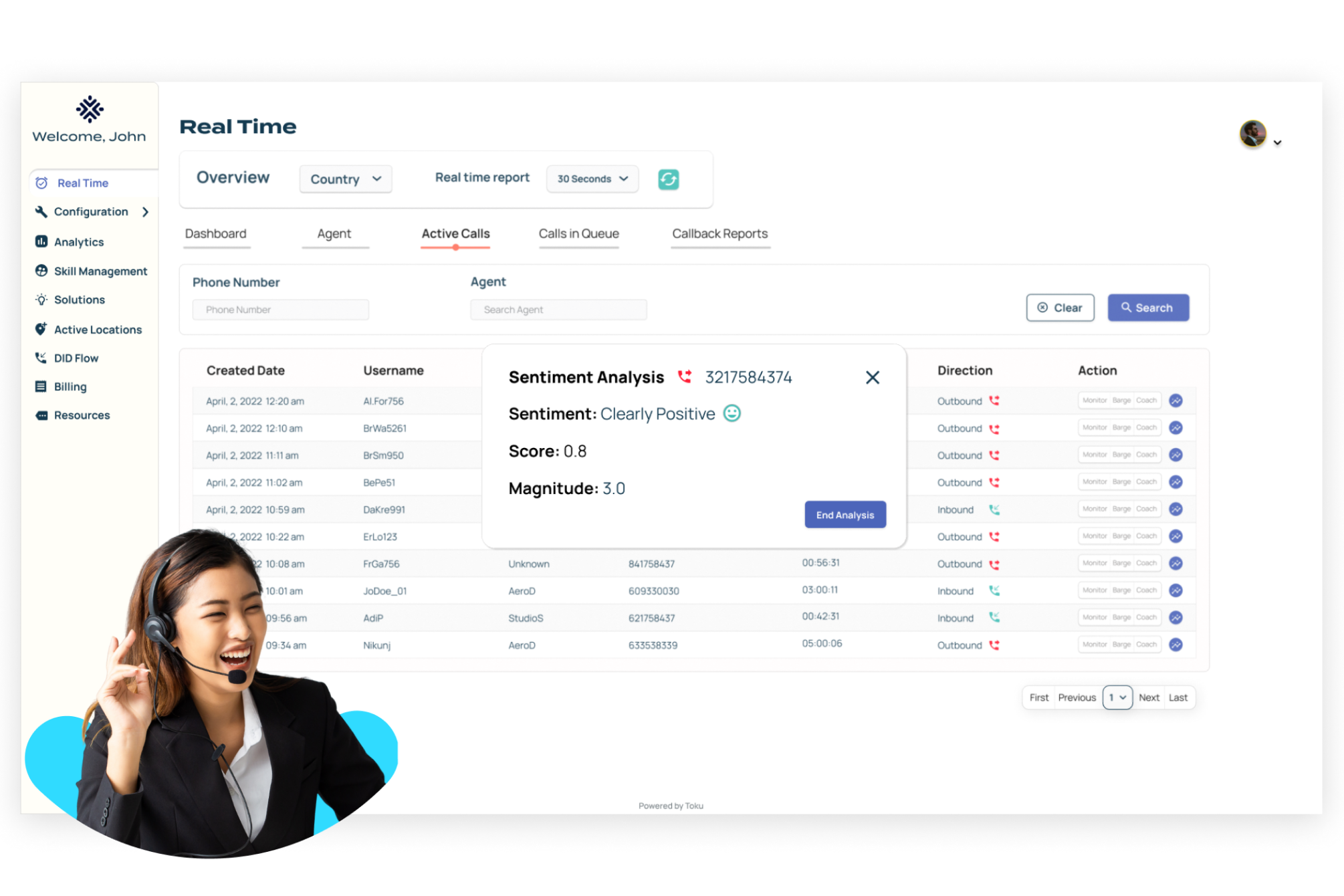 Level up your communications with actionable insights and AI
With advanced reporting on our platform, you can analyse agent productivity and keep track of the metrics important to your business, recognise issues, and streamline operations as calls take place.
Ensure every call goes smoothly by seeing the customer mood as calls take place with AI-powered sentiment analysis.