TOKU FOR MICROSOFT TEAMS
Enable global calling capabilities for Microsoft Teams
Move your corporate telephony to the cloud and add global calling capabilities with a tier-1 APAC communications provider. Whether you're looking to scale your Microsoft Teams connectivity or consolidate your suppliers to reduce your bottom line, you can do it with a single integration.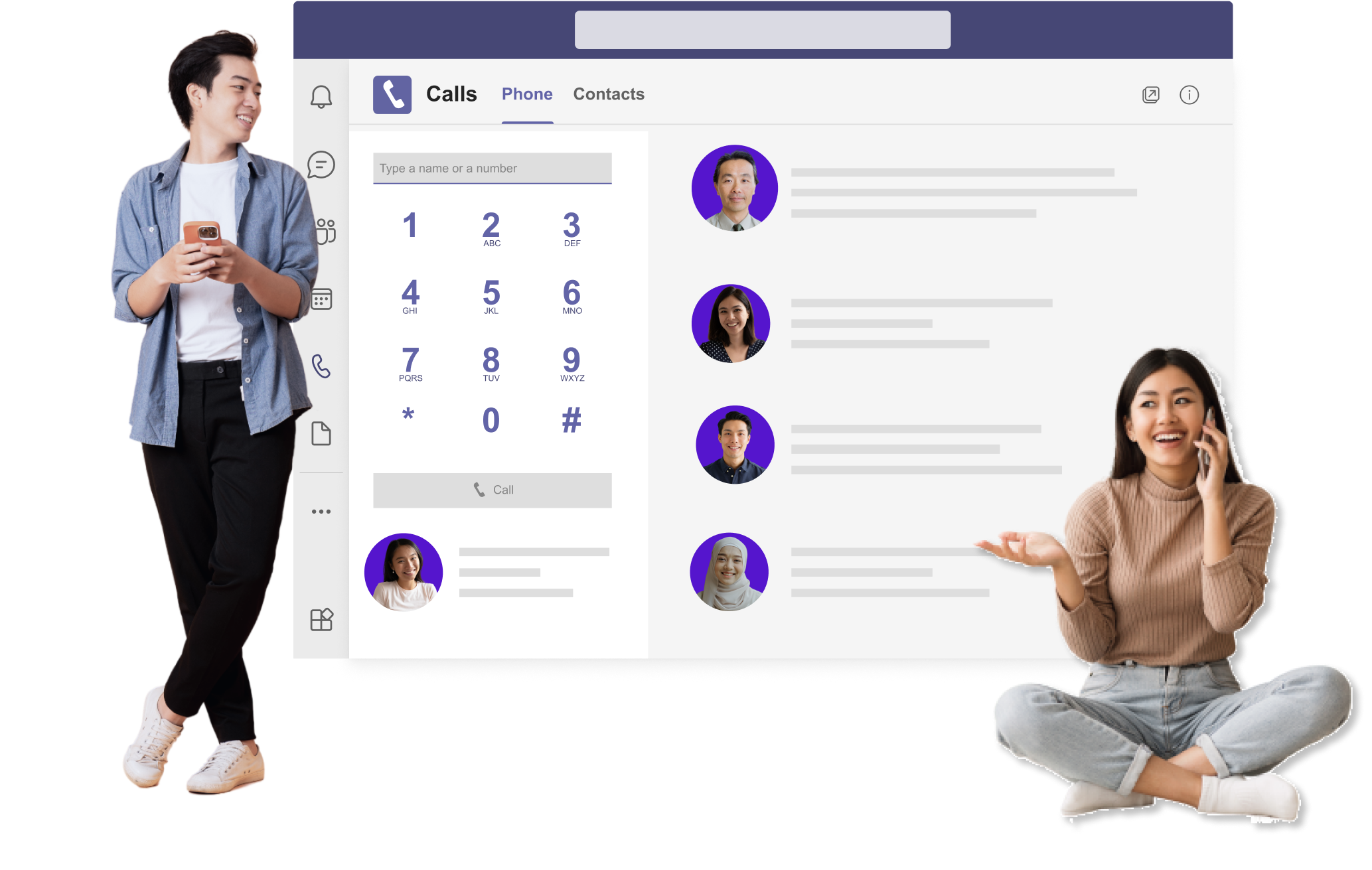 Make and receive calls with Microsoft Teams
Utilise a single bring-your-own-carrier (BYOC) connection for superior call quality, cost efficiency, and improved productivity in 15 APAC countries without worrying about Microsoft calling plans.
Improved Call Quality
Get carrier-grade connections with the Toku tier-1 APAC network with PSTN replacement capabilities in 15 countries. *Licensed Carrier in Singapore, Malaysia, and Vietnam
Increased Cost-Efficiency
Consolidate all your telephony providers in APAC with a local provider and get access to more competitive calling rates.
Superior Connectivity Support
Establish total peace of mind from a 24/7 network operations centre (NOC) based in APAC.
Enterprise-grade Tools
Access a powerful, enterprise-grade web-based admin interface for centralised management, without any installations or hardware.
End-to-end Encryption
End to End encryption of both signalling and media is enforced between the Toku for Microsoft Teams environment and the client.
High Availability & Redundancy
Toku for Microsoft Teams uses load balancing and is hosted across multiple servers across APAC, to provide high availability and redundancy.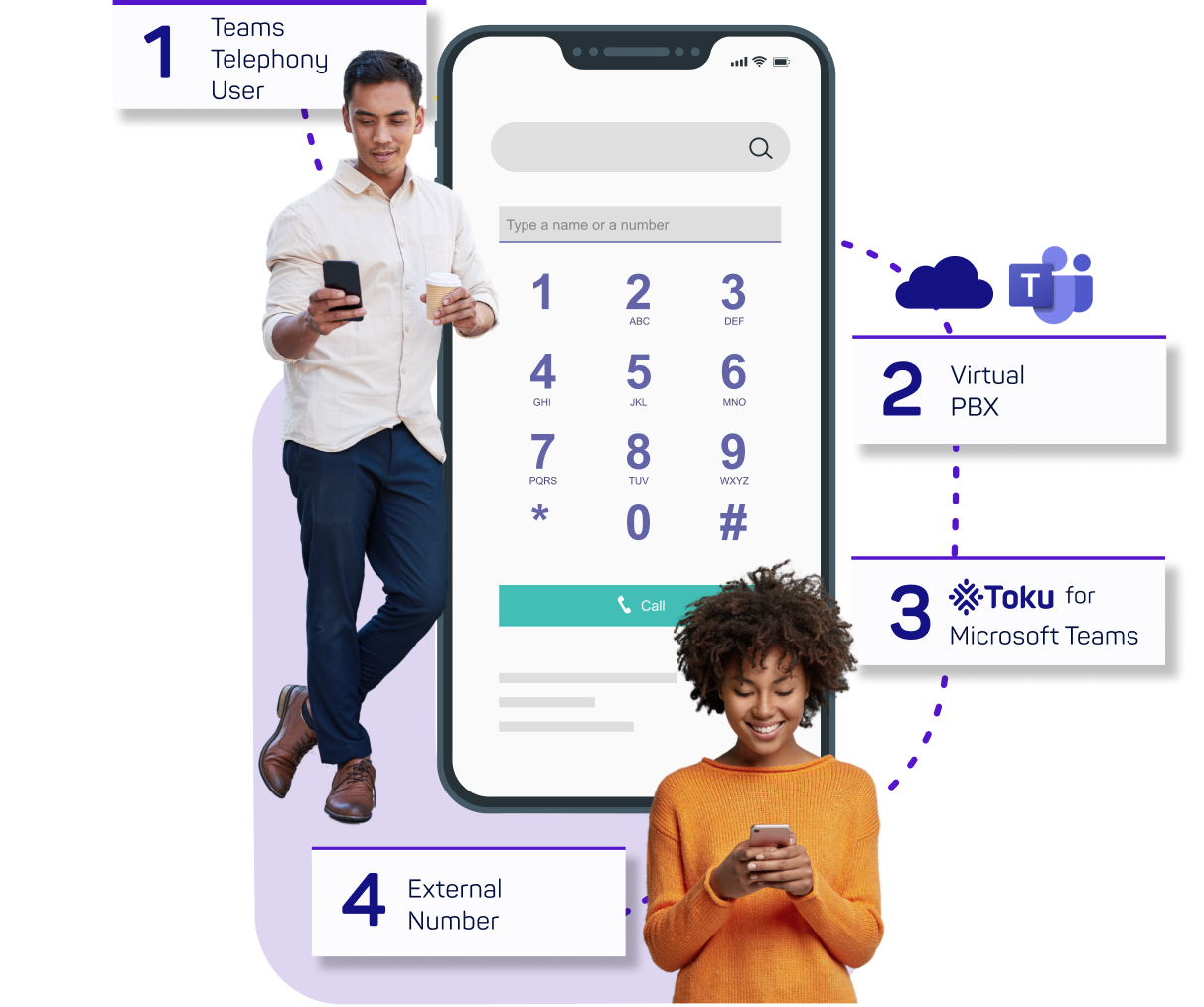 What is Toku for Microsoft Teams?
Toku for Microsoft Teams is a cloud service for connecting Microsoft Office 365 Teams users to the Toku PBX or Toku SIP Trunk.
With Toku for Microsoft Teams, you can easily move your corporate telephony to the cloud and have more control over your spending on calls, paying only for what you use.
No-frills application or feature-rich integration – YOU choose
It doesn't matter if you have a team of professionals looking to make high quality calls, or an international business wanting to make the most of the Teams platform, Toku offers 2 options to fit any kind of business.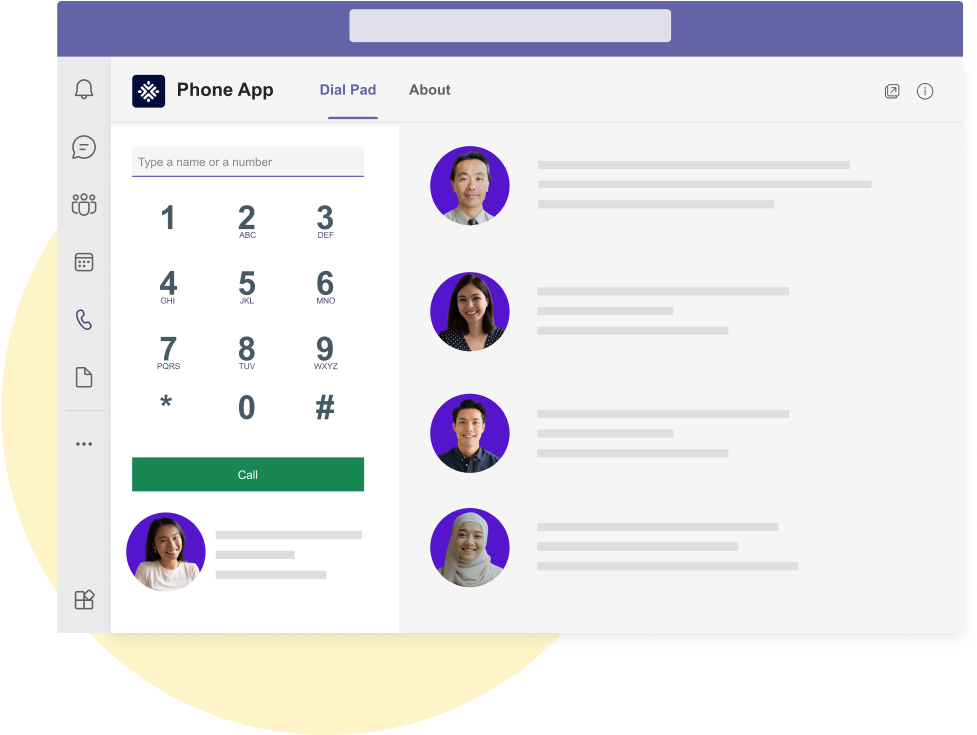 Toku Phone App
Access global calling from anywhere, on any device, using any Microsoft 365 license without any calling plan bundle licenses. Get the calling capability you need to boost remote collaboration within teams.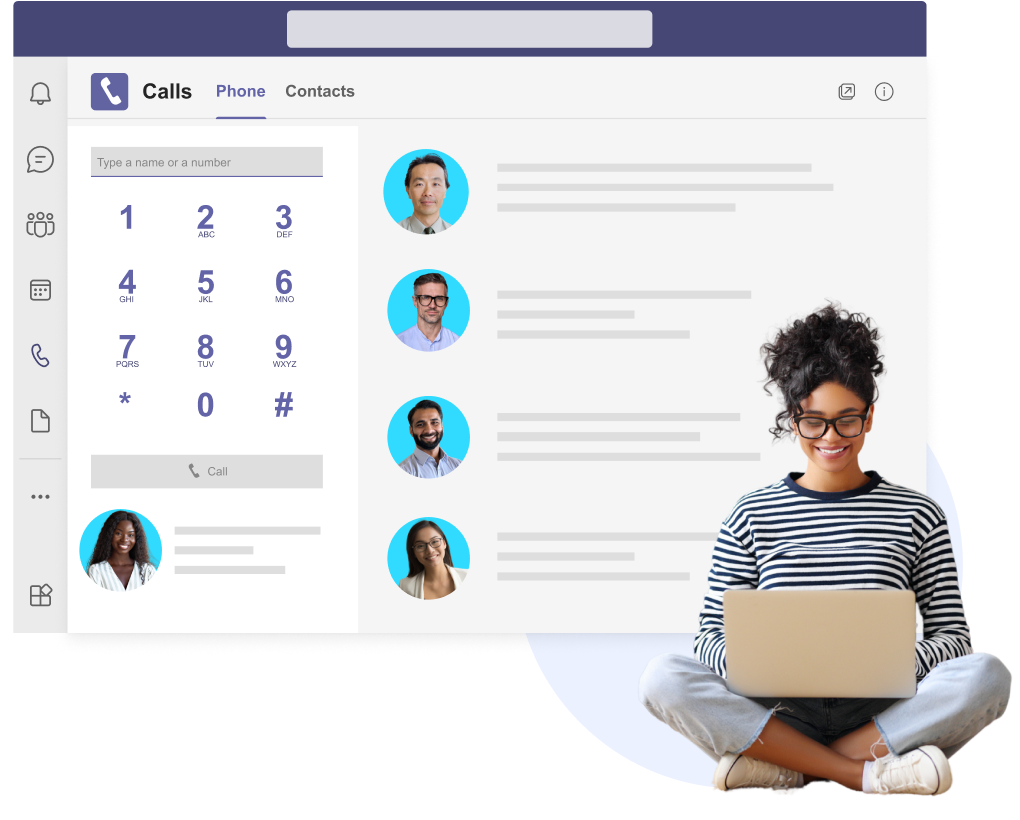 Native Dialler
Enable global calling* directly within the native Microsoft Teams dialler and get advanced calling features, like ring groups, call queuing, call forwarding, and voicemail.
*E1/E3/E5 licenses
Your journey to unify all your internal communications starts today.